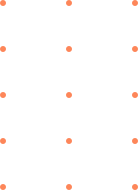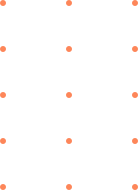 As good as Medical Schools Feng Chia Won the Distinguished Reputation Among Private Universities Again
2021.06.29
2021 "Taiwan's Best Universities Rankings" from "Foresight Magazine" was released on June 29. Feng Chia University once again ranked in the private university rankings, becoming the only comprehensive university among the top five to keep pace with medical schools. Due to the impact of the epidemic, "smart medical care" has become the most popular university in 2021. In addition, medical universities have always had abundant resources, with the advantages of low student-teacher ratio and high publication of the thesis. It is not easy for comprehensive universities to compete with medical schools.
"Foresight" magazine has conducted a survey of "Taiwan's Best University Rankings" since 2016 and optimizes and fine-tunes the evaluation of indicators every year to accurately reflect society's expectations and needs for higher education. This year, it also combines the foresight public opinion research survey, government public information, the world's largest academic database Elsevier's Scopus database, and SciVal research analysis indicators, in terms of social reputation, academic achievements, teaching performance, internationalization, industry-university cooperation and financial fitness The general evaluation is conducted and the top 30 of the top five scores are announced (the top 6 in the medical category), so that universities can understand their competitive position. In the investigation, it was also found that the epidemic has locked the world away. The presidents of universities focus on brand rebuilding and specialization. Competitiveness is a strategy for the sustainable development of school affairs.
Indeed, every award and every affirmation makes all Feng Chiaers' proud, but we will surpass ourselves with a more humble heart and harder action because there is no best university, only a better university. President Bing Jean Lee said that Feng Chia University was without a hospital, without consortium, and had no religious support. We only have faith in education and commitment to students, because students are the most important value of the university. A good university needs to be tempered for hundreds of years. Fengjia, who is about to be 60 years old, is still very young. I hope that all Fengjia people will continue to work hard and do their best in this process!