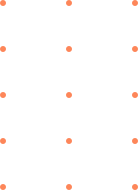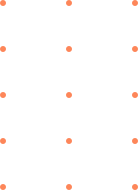 恭喜同學獲得逢甲大學人文科技跨域創新實驗競賽亞軍!!
2023.07.03
BIBA大二同學王立恩(David)、張昱麒(Anthony)、林柏昇(Benson)、廖建華(Andy)成立了「剩食處理整合平台Food Chainz」,比賽中以剩食處理及成為城鄉之間的橋樑,並致力於用科技的方式來落實資源平等化,展現創意和概念,在初賽及決賽中打敗了17組競爭對手拿下亞軍,日後更將挑戰聯發科智在家鄉競賽,與全台好手一同較勁!期待他們獲得好成績!!BIBA學程一直致力於培養學生綜合素質和社會責任感,此次同學利用科技來解決資源分配問題,也充分體現了BIBA學程學生的優秀品質和對社會的貢獻。
Congratulations to BIBA year2 students who won the awards in the cross-domain innovation experiment competition of humanities and science and technology of Feng Chia University. The teachers and students of BIBA are happy and honored for them.BIBA sophomore students David, Anthony, Benson and Andy established "Food Chainz", a leftover food processing and integration platform. , and is committed to using technology to implement the equalization of resources. They defeated 17 groups of competitors in the preliminary and final rounds to win the runner-up for their creativity. In the future, they will represent BIBA to participate in MediaTek's competition and compete with the teams from other university! Hope they get good grades!!The BIBA program has always been committed to cultivating students' comprehensive quality and sense of social responsibility. In this competition, the students used technology to solve resource allocation problems, which also fully reflected the excellent quality of the BIBA program students and their contribution to society.