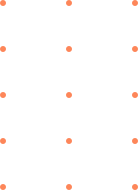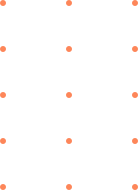 恭喜陳雅妮同學成績優異成為BIBA首位於三年級提早畢業學生!!
2023.08.21
恭喜陳雅妮同學成績優異成為BIBA首位於三年級提早畢業學生!雅妮在三年級就完成了所有學分,以班排第一、平均成績93.44的優異成績提早畢業,展現了堅毅的學習態度和卓越的智慧,她的成績不僅是自己努力的成果,也體現了BIBA的高水平教育品質。她將提前申請國外碩士班深造學業,BIBA全體師生深信雅妮必定能在未來的道路上取得更加亮麗的成就。
BIBA全體師生對於雅妮的學業成就深感驕傲,這是BIBA優質教學的具體證明。同時,我們也期待雅妮能將所學知識投入實踐,繼續追求卓越,成為未來的領袖和對社會做出貢獻。最後,我們共同為她送上最真誠的祝福,相信她的未來充滿無限可能,必定會繼續為學程和社會創造更加美好的明天!
Congratulations to Yanisa Nimrawee who graduated with excellent grades and graduated early after finishing the third grade! Yanisa completed all the credits in the third grade, and graduated early with an excellent grade of 93.44, ranking first in her class. She will apply for advanced studies in master degree in Australia in advance. All the teachers and students of BIBA firmly believe that Yanisa will definitely achieve more brilliant achievements in the future.
All BIBA teachers and students are very proud of Yanisa's academic achievements, which is a concrete proof of BIBA's high-quality teaching. At the same time, we also expect Yanisa to put the knowledge she has learned into practice, continue to pursue excellence, and become a future leader and contribute to society. Finally, we jointly give her the most sincere blessings, and believe that her future is full of infinite possibilities.