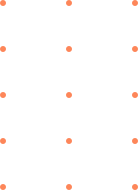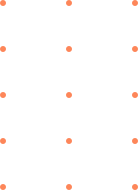 恭喜36位BIBA同學2023順利錄取國外學校學碩士班!!
2023.08.14
2023年是BIBA學生表現亮眼的一年! 今年BIBA學程共有36位優秀的大三同學成功獲得國外學校的錄取,其中大部分同學都勇敢選擇了學碩雙學位的挑戰,充分展現出他們對於學術的高度追求和對未來的堅定信心,期許他們能光榮取得國外碩士學位。同學的優異表現不僅展現了BIBA同學的優秀能力,也彰顯了BIBA對於全球學習與國際視野的承諾。
36位同學在導師及國外代表的指導下,通過嚴格的申請過程,展現了卓越的英語能力、溝通能力以及對於學習的高度熱情,順利獲得國外學校的錄取。2023年秋季他們將分別踏上前往世界各地知名學府的旅程,尋求更高的學術訓練,不僅將會獲得更多的知識和技能,更將在國際學術交流中不斷磨礪自己,為將來的人生和職業發展奠定堅實基礎。
BIBA學程一直致力於提供卓越的學術教育和國際化的學習環境,這36位同學的成功不僅是他們個人的光榮,更是學程的驕傲。我們衷心祝福每一位同學在國外的學習過程中都能夠一切順利。同時,也期待他們在未來能夠發揚BIBA精神,勇攀更高峰,繼續為社會的發展和進步做出更大的貢獻,也期待更多的BIBA同學能夠受到他們的啟發,繼續追求卓越,共創更加美好的明天!
2023 is a year of outstanding performance for BIBA students! A total of 36 outstanding third-year students successfully obtained admissions from foreign schools. For their high pursuit of academics and firm confidence in the future, we hope that they will be able to obtain a master's degree abroad. The excellent performance of the students not only demonstrates the excellent abilities of BIBA students, but also demonstrates BIBA's commitment to global learning and international vision.
Under the guidance of their tutor and foreign school representatives, 36 students went through a strict application process, demonstrated excellent English skills, communication skills and high enthusiasm for learning, and successfully obtained admissions from foreign schools. In the fall of 2023, they will respectively embark on a journey to well-known universities around the world to seek higher academic training. Not only will they acquire more knowledge and skills, but they will also continue to hone themselves in international academic exchanges, so as to contribute to their future life and development.
The BIBA program has always been committed to providing excellent academic education and an international learning environment. The success of these 36 students is not only their personal glory, but also the pride of the program. We sincerely wish every student all the best in their study abroad. At the same time, we also hope that they can carry forward the spirit of BIBA in the future, bravely climb higher peaks, and continue to make greater contributions to the development and progress of society. We also hope that more BIBA students can be inspired by them, continue to pursue excellence, and create a better future together.