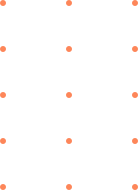 A new life for me!
Moving to a new country to study can be extremely scary. However, it's a risk worth taking.
Life at Feng Chia University has been a dream. Making new friends from all over the world allows you to not only learn about life in Taiwan but also around the world. The staff have been extremely helpful with documents and explaining anything I don't understand. Teachers are beyond helpful and so kind.
In my first year, I was so worried because I didn't understand a few things, my teacher took time to explain things to me one on one, and I ended up passing with flying colors. Classrooms are well equipped with everything you need and if you need a little extra the library is the place to be. A 7-11 is on campus if you get a bit hungry and so many more restaurants are close by.
Everyone is so helpful and friendly. It is extremely safe and walking around at all hours is stress-free. For me, this was such a huge relief.  Making friends is easy and there is never a dull moment. The cost of living is low so you get the best for less. Health care is outstanding here, not only do they treat the actual reason but you can choose if you want traditional medicine or not. I haven't had a bad experience and I have been in Taiwan for 6 years already and I don't plan on leaving.
Besides university life, life in Taiwan has been beyond fantastic. New things to see and eat have been so much fun. The number of things to do during a weekend allows for new adventures all the time. Special events and traditional holidays are a once-in-a-lifetime experience. Taiwan is amazing when it comes to food. Not only do you get traditional food, but you also get food from all over the world too. I've been able to try Mexican, Indian, and even Tai food for the first time. The cost of living is so affordable.
There is no better place to be than here at Feng Chia University in Taiwan.