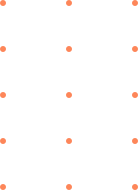 Take the Opportunity and Dream Big
I Am the Leader of My Own Life
My name is Eugene, and I am majoring in the Department of International Business Administration in English (BIBA). Having been born and raised in Jakarta, Indonesia, I have always felt the need to be free to make my own decisions in life. One of my biggest goals in life is to study abroad because I would like to step out of my comfort zone and develop myself into an outstanding individual who excels in both academic and personal pursuits.
The day before I went to Taiwan, my parents once said, "University life is the best time of your life, so seize the opportunity with both hands." This motivates me to be a stronger character who can grab chances and fully embodies all the traits. In my quest to pursue my dreams, I left no stone unturned and worked hard day and night to score the best grades. At the same time, I won the full scholarship and had the opportunity to be the teaching assistant and research fellow.
Leadership and Learning Are Indispensable to Each Other
One of my greatest experiences is being the president of the Feng Chia University Indonesian Student Association (FCU ISA). I am proud and honored by the trust given, as they see the potential in me. Being the leader for more than 200 Indonesians has made me learn how to collaborate with a strong work ethic and professionalism. I strive to be a positive influence in every situation and will always make this my learning process.
Being of Service to Others Is What Brings True Happiness
Besides FCU ISA, I am also a member of the BIBA Student Association. I am the social media account manager and documenter. I cooperate with my friends from different nationalities. Indonesian, Taiwanese, Japanese, Thai, and Hong Kong are all represented. This is unity in diversity, where the differences among us make us learn how to thrive as one and create successful events.
Do Your Work with Your Whole Heart, and You Will Succeed
Another amazing experience was when one of my seniors invited me to join the English Presentation Contest. At first, I had a lot of considerations because we were asked to shoot an advertisement video and make a presentation about it. This is new to me, but I thought, why not take an opportunity? The process was not easy. As it is said, hard work pays off. With sincerity and perseverance, we made it to the final and won the first runner-up award out of more than 40 groups registered.
Work Hard, and Make It Happen
After winning the competition, I believe my communication skills have significantly improved, and I have been given the honor of hosting the BIBA graduation ceremony for the class of 2022. I never imagined myself standing and speaking in front of the university dean, professors, parents, and graduates before. This was a challenging yet unforgettable experience for me, but everything went smoothly. I really enjoyed the process, especially because it helped me improve my public speaking and time management skills.
Grateful, Thankful, and Blessed
With all the achievements and experiences I have gained, I would like to express my gratitude to my family, BIBA teachers, professors, and friends, who have given me golden opportunities and endless support. BIBA has helped me develop a solid foundation for my English skills. Not only have I improved a lot in English, but also in Chinese and other languages. I can learn more about others by immersing myself in cultures other than my own.
I truly believe that the future belongs to those who believe in the beauty of their dreams. I chose to dream big. How about you?