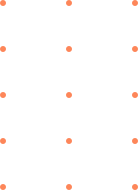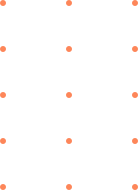 Challenge youth - Shanghai Fudan University Exchange
2020.10.16
Global Mobility
The sophomore challenging youth_Shanghai Fudan University Exchange
In my freshman year, with the encouragement of my friends, I went to the International Affairs Office to apply for an exchange at Fudan University in Shanghai. I was lucky to get the exchange meeting. Excitement, excitement, and fear are all portrayals of the mood before the exchange. During the exchange of sophomore year, I seized the time to visit six cities in depth and make friends from the three sides of the strait. In the process of learning and interacting, I saw my own shortcomings. Know and understand yourself better.
I believe that only by experiencing it can I understand. Only when I leave Taiwan and go to China and integrate into local life can I know the strengths of others and my own shortcomings, learn and respect different cultures and ideas, and know the beautiful things Taiwan has and what needs improvement. .
During the winter vacation of my junior year, I arranged an internship for a month in the service section of the Fengyuan National Taxation Bureau through the department. I stayed in the receiving and dispatching department and also inquired about the taxpayer's property income. This experience allowed me to practice the provisions of the taxation course. Rather than talking on paper.
Senior year into the future _ five years consistently, obtain a double degree
During my senior year, I participated in the "five years of consistent", received a bachelor's degree and a master's degree within five years, and began to study related courses for the master's class to improve my thinking ability and professional knowledge.
When I graduated this year, I signed up for a summer study tour jointly organized by the Office of International Affairs and Lanzhou University-"Cultural Heritage Friendly Envoys Study Camp", an 18-day event, making many friends and enjoying the vast scenery of the Silk Road.
By|Department of Public Finance - Liou,Ting-Yun