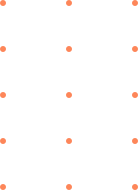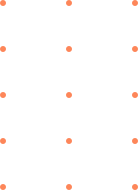 We don't have many "next time", because "next time" may also be a time when you feel regretful.
2021.03.04
Global Mobility
I'm from Malaysia. It was the first time I left home to "study in Taiwan".
International Volunteer Team  One-day Teaching Volunteer
Participated in the international volunteer team, served as a one-day teaching volunteer in Yangming Elementary School and Chang'an Elementary School, teaching children about foreign culture and basic foreign language knowledge.
ATCC National College Business Case Competition
After the sophomore winter vacation, four inter-departmental team members and I went to Taipei to participate in the "ATCC National College Business Case Competition." Although my team did not make it to the finals, during the competition, everyone used their spare time to stay up late to study and discuss, to vertically integrate and horizontally think about the real issues of the company, to put forward innovative proposals, and to use the competition to verify their own strength.
Love learning languages
I love learning languages. Although my major is a business course, I did not give up what I love because of this.
Participated in the Japanese briefing contest and Japanese reading contest held by the Foreign Language Teaching Center of Feng Chia University
Improve your Korean and Japanese proficiency
All the elective subjects of the foreign department have chosen the courses of the foreign language department
Part-time job is also related to translation and interpretation
Overseas exchange and corporate internship
In my senior year, I originally planned to go to Mahidol University in Thailand to exchange for a semester, but due to the epidemic situation, I finally chose to give up the opportunity to exchange abroad.
At the same time, the professor in the department recommended me to an internship opportunity in a digital information company. Under the recommendation of the professor, I was lucky enough to enroll and start the road of corporate internship.
Without trying hard to the end, how can you know if you can succeed?
I want to tell my younger siblings that time management is really important, and I highly recommend that time management should be cultivated from the freshman year. Try to complete all the courses and take care of other things at the same time.
The bitter days before the sweet days will make your life easier in the future, and at the same time make it clear when thinking about life goals and plans. Don't hug the Buddha's feet or think that I have a lot of time. We don't have many [next time], because [next time] may also be a time when you feel regretful.
By|Bachelor's Program of International Business Administration CAI,SHU-CI