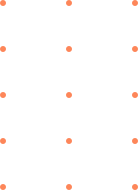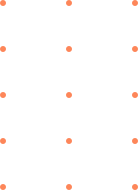 Make life experience more interesting, do what you are interested in, live out yourself
2021.04.23
Global Mobility
What do you think about economic ability?
The Department of Economics is a traditional department belonging to the social sciences group. Economics, calculus, and accounting are all compulsory courses for the freshman of business school. It can cultivate your thinking mode. Many social phenomena or human choice behaviors can be analyzed by economic thinking. The Department of Economics requires certain mathematical skills, logical thinking and analytical skills, etc.
The Department of Economics has a wide range of fields of study. Of course, you can choose a research direction afterwards, such as: experiment, econometrics, industry, currency banking, public economics, etc. In order to keep up with the changes in technology, some courses (such as econometrics) will also teach students to use some computer statistical software for data analysis.
In line with the changes of the times, the school provides professional software courses for students to choose freely in order to enhance their competitiveness in the workplace. In their spare time, they can find work-study opportunities in different administrative or teaching units in the school, which is also a platform for learning.
Wanli Mountaineering Club Mountaineering is a self-challenge
During the four years in university, joining Wanli Mountaineering Club changed my attitude towards life.
Exchange student experience at Rennes Business School, France
In the last semester of my senior year, I applied to the French Rennes Business School for an exchange, stepped out of my comfort zone, and bravely tried new things.
When attending class in Rennes, I found that the way of class and local life are different from what I am familiar with; after the exchange semester, I planned to travel to Europe for nearly a month, travel across the country with the lowest budget, and experience languages ​​and cultures from all over the world The impact.
During the five-month exchange life, there were different challenges every day. This special experience gave me a different college life.
The university should diversify learning. Don't just study or get a diploma as boring. Remember to make your life experience more interesting and do things you're interested in, so that you can live your life.
By|Department of Economics PENG,ZHI-WEI