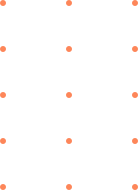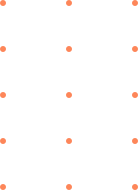 A dream doesn't become reality through magic, it takes sweat, determination, and hard work
2021.11.03
Global Mobility
Because of Fear, I could be more Courageous
When I was a child, I had poor language ability and low grades. I was afraid to speak English to foreigners. My father used to call business meetings with the foreigners at home. Father urged me to listen and talk to them, but I chose to hide inside my bedroom because of fear. I learn English at school, and I get bad marks because of being lazy.
A dream doesn't become reality through magic, it takes sweat, determination


2017 was a turning point that I decided to continue my education overseas. I took the Pre-Major Program for International Students (PMP) and then continued to study International Business Administration (BIBA) at Feng Chia University. I improved my Chinese a lot in the PMP program. However, BIBA is the place where I can cultivate my talents. To cut a long story short, I represented Feng Chia University for CDIO Academy in Denmark, won the English Presentation & Film Contest, and became an English tutor. This semester, I am a Statistics & Calculus TA. The quote I like the most is," A dream doesn't become reality through magic, it takes sweat, determination, and hard work". BIBA gives me not only knowledge but also life experiences as a grown-up man.
Studying inside a class filled with foreigners who come from different countries made me improve my English ability. When I first came to Taiwan, I only got TOEIC 600. As time goes by, I make foreign friends, do massive English presentations, and compete in English. Students are required to have at least TOEIC 880 to graduate. I took my second TOEIC test in Taiwan. Because of not being confident enough, I still decided to take the test. I nailed it! I said to my friend. I was qualified to graduate as I got TOEIC 895.

May 1998 riots of Indonesia changed my hometown, and myself

BIBA combined with half the number of foreigners and Taiwanese. It makes me improve my Chinese rapidly. A lot of friends asked me, Why did I choose to study abroad in Taiwan? I replied, One of the reasons is to learn Chinese. Because of May 1998 riots of Indonesia, Indonesian- born Chinese stopped speaking Chinese. I am eager to learn Chinese and make Taiwanese friends in my Sophomore year in BIBA. Daily life is the pipeline to improve my Chinese. When I notice a new word, I will check my phone and search for the meaning in the dictionary. Finally, I have the free time to have a part-time job outside the school in my senior year. I have been waiting for this chance for a long time. I was a part-timer at Umai Yakiniku, serving customers in Chinese with my whole heart.
I'm nothing without your help
Last but not least, with the help from my BIBA teachers and friends, I have a lot of achievements inside and outside the campus. First, the CDIO Academy in Denmark. I won the competition in Feng Chia here, and they chose me to be one of the representatives to go to Denmark. CDIO is an academy where students can showcase their design-implement projects, meet their peers from around the world, and participate in workshops and plenary sessions presented by prominent leaders in education. Second, it is also an English Presentation and Short Film contest. I joined it twice and got the first prize once, and the second prize once. We cooperate with Lexus for shooting one of the films. Third, English tutor. Even had I went to a nearby cram school to be a substitute English teacher to teach kindergarteners. Fourth, Statistics and Calculus TA. It was a great honor to be TA for these two subjects. The teachers entrusted me with the jobs because I scored high for these two subjects. Thanks to BIBA, teachers, and friends. I am nothing without the support and opportunities all of you have given to me.
While chasing goals, don't forget we are 'Human'
Working out has been one of the habits I kept from university until now, it is also a way I relieve stress. Everyone has their goal to achieve. For example, get good grades, participate in clubs, even get a job. But never forget we are 'human'. When conquering your goal in life, don't forget healthy body brings you extra positive energy.