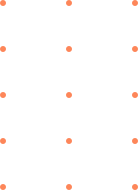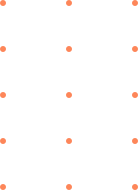 Flying at the same height as the sky, your vision is no longer limited
2020.11.17
Global Mobility
College life is not limited to campus. If you have something you love very much, now is the best time to extend your major.
From a certain moment in my life, I yearned for a blue field of vision, flying in the sky to understand my environment and the smallness of human beings, and I plunged into the aerospace industry.
As an aviation person, knowing how to control an airplane is completely different from designing and building an airplane.In the senior aerospace topic, we must use the professional knowledge we have learned to design, analyze and actually make an aviation model that can fly into the sky. Through thematic courses, hands-on "building airplanes", combining theory with practical operations, learning can also be very lively and interesting.
When we have the ability to fly in the sky in our own way, it will lead you to another world
University is the most stress-free in life, and you can be yourself as much as you want; during the summer vacation of my senior year, I went to the Ansett Aviation Training Center at Taitung Fengnian Airport for an internship. Just a month, but for me, it's better than my dream.Only by actually acting, can you know if it is as you imagine it is.
In the airport, you will be exposed to pilots, dispatching, and maintenance every day. Living in such an environment, you will naturally understand and familiarize yourself with those jobs; so I think when I am a student, I should try as much as possible. It is because we have the opportunity to choose. Maybe one day you will find your direction in life and give your life extraordinary meaning.
The feeling of fulfilling your dream is the kind of joy of growth when you look back at your accumulated achievements bit by bit.
I like to use images to record my life. Whenever I look back on the past, I find that I have grown a lot.
In the summer of freshman year, I participated in the summer study tour of the University of Science and Technology Beijing. In just one week, I learned about the cultural development on both sides of the strait, broadened my horizons, and met friends from all over the world.
The biggest benefit of travel is not how many countries you have visited or how much food you have eaten, but the people who accompany you on your journey.
Although they are short-lived travelers in their lives, these people are The best moment is left in your heart.
Get in touch more and communicate more with others, you will know if everything is as you imagined, and perhaps it will also create a new path for you.
In my sophomore year, I participated in the Communication and Experience Camp of Communication University of Beijing. It was not easy to complete the micro-movie-"Beijing in My Eyes" within nine days. The process of conceiving the script, shooting, and editing was really not easy.Through the event, I realized a group of shooting partners, we continued to create together, participated in the Ministry of Education "My future is the master"-anti-drug micro-film competition, won the jury special award; participated in the Ministry of Education "Xin Ma Award" the following year and won excellent work.
This year we participated in the "NISSAN Innovation Awards", created NISSAN LEAF for Change creative advertising videos with readily available mobile devices, and together we wanted to make new energy mobile tools break through the existing framework of life, integrate into consumers' lives, and create a new generation His mobile habits stand out from the competition among many contestants, won the Golden Award, and won NISSAN KICKS!
Doing the right thing, believing in your own decision, may feel difficult at first, but when you see that this persistence has yielded something, it is the biggest motivation to move forward!
Laziness is a choice people often make. I don't want to lose any chance to explore the unknown in my university life. During my junior year, I participated in the cultural heritage friendly envoy workshop held by Lanzhou University.
During the 18 days, Lanzhou went all the way through mountains and ridges, from the city to the plateau, and then from the grassland to the city. Every day, it faced a new environment and new challenges. From unfamiliar to familiar with classmates, from meeting to laughing.
During this journey, I saw a very interesting sentence that read: "Traveling is from a place where you are tired of staying with others to a place where others are tired of staying."
For the things we are familiar with, everything seems to be automatically navigating through our subconscious mind. Every day we walk the same road and eat similar foods. How long has it not allowed your senses to restart?
Societies will make your interests more mature and make many friends. These abilities and relationships will be your intangible assets in the days to come.
I love photography. I joined the photography club at university and took over as a club cadre when I was in my junior year. During the two years in the club, I learned not only the knowledge and skills of photography, but also how to conceive and arrange activities from scratch.
It is also because of these experiences that when dealing with ordinary things, I will use different ideas to look at even the simplest thing. If the mentality is always in the same direction, then you will naturally not look at it. You will find that there are still many beautiful moments in your life when you relax your mind on the opinions of other people!
Please don't be surprised. This is our homeland-Taiwan. If you haven't seen it before, it may be because you are not standing tall enough.
Because director Po-lin Chi filmed after Beyond Beauty - TAIWAN FROM ABOVE, I started to come into contact with aerial photography. We grew up in this land, but we didn't seem to know it very well. Taking the perspective of aerial photography allowed us to see a broader view, and that The vastness seen from the sky is my original intention to love aerial photography.
Participating in the New Taipei City Student Image Rising Star Award, I was lucky enough to win the first place in the aerial photography group, which gave me a lot of motivation on the way to aerial photography.
As a senior, I am working as an aerial photographer at the GIS Geographic Information System Research Center. I have obtained the G1 UAV professional operation certificate and continue to move towards my own life.I think that if life can revolve around the things I love, it is really a very happy thing. As I will graduate in another year, I will gradually understand these principles. On my future life journey, I believe Even if your choice is not as expected, at least you have experienced the best.
By|Department of Aerospace and Systems Engineering Zhou, Zi-Wei