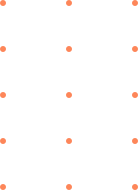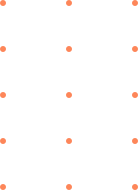 Some questions always have to be personally experienced before you know the answer. Like why go to university?
2020.10.12
Global Mobility
You can see me in all events
I am an activist. I like to participate in activities in different fields, meet friends in different fields, learn many new things, and many activities and competitions are limited to students. I especially cherish the identity of a "student".
Hacker Club: Technology not taught in school
TV Station: If you want to become a YouTube user and make micro movies, you can fulfill your wish here
Organize training camps: shine on the stage and pursue dreams
Entrepreneurship week: 54-hour business weekendProducer's Song: A three-day competition to complete the work and report
Host training camp
I usually listen to radio DJs and watch youtubers. I always felt that if I could meet me, it would be great. The host master camp gave me this opportunity. The event invited the famous host to come to Feng Chia University in person. Through the lecturer's experience, sharing and guidance, I regained my original intention and found the motivation to realize my dream.
Startup Weekend Taichung 2018
It's unrealistic to wait and think about it, starting a business is true!
Entrepreneurship Weekend is a 54-hour event in which industry professionals are invited to participate. From market research, collecting relevant data to teaching in conjunction with lecturers, the participating teams must complete the proposal in just 54 hours. Here I hear ideas, experiences, sparks, and find inspiration.
I signed up for six groups for this competition, and three of them entered the finals, and one of them won second place. In the three-day competition, homework and reports have to be completed within three days, so busy that day and night and no time to take a bath. A group of people work hard to complete the work, help each other in the process, provide their own expertise, and the finished product is the hard work of everyone.
Students propose a plan, the school will send you abroad
Some people often say that going abroad is equivalent to walking out of their comfort zone. Some people say that going abroad can see a different world, but they always listen, but do not take this step. How do they know the truth?
I discovered by accident that the international experience courses of the General Education Center were developed by students. After the screening, the school sponsored students to realize their dream of going abroad. From the formulation of the plan to the completion of foreign tasks, it is correct for those who have not yet gone abroad. For me, this is a brand new challenge. Regardless of whether I am selected or not, I can get a certain amount of income from participating in the project.
Fortunately, I was selected as a freshman and went to Germany smoothly. After the trip, the school gave me a stage to share what I saw during the trip, let me see my shortcomings, and inspire more visions for the future.
The biggest adventure in life is not taking risks. Maybe you are afraid of the future, but as long as you are willing to try, you will definitely gain something.
Feng Chia University has many resources. Whether it is a yearning for a foreign country, a dream for an internship, or an active participation in activities, the school has many subsidies waiting for students to get it! Whether you are participating in activities or competitions inside or outside the school, you can learn a lot of novel and interesting things.
By|Department of Information Engineering and Computer Science- Lin,You-Ren