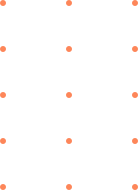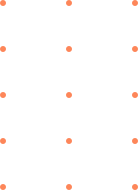 Four years of university said that long is not long, and short is not short. What you can take away is all up to you.
2020.12.24
Club Experience
Doing what I like and also making a group of good friends
In addition to many interesting clubs at Feng Chia University, diversified activities are often held on campus. I am passionate about interpersonal communication. In addition to participating in the orientation camps and food intersections in the department, I have also participated in many different club activities. There are so many wonderful memories of my university life.
During college, I participated in many societies.
Feng Chia University is rich in resources, it depends on how you use it.
In addition to club activities, I also participate in many courses offered by schools. For example, every semester will hold a TOEIC dark horse sprint class, which not only allows students to take mock exams first, but also invites professional English teachers to provide problem-solving skills. It is very worthwhile The course you took.
In addition, the Foreign Language Teaching Center organizes language learning corner activities every semester to expose students to different languages; in addition to English, it also offers many different language learning courses. The Indonesian language I have studied (1) and (2) is currently studying Thai, is it cool?
Part-time work and travel are all indispensable experiences for universities
So far, I have worked seven times. In addition to off-campus work, I am also currently working as a student in the Disaster Prevention Research Office of the Construction Center of Feng Chia University.
In addition, I like sports very much. I participate in road running activities every year. I also participate in the Sun Moon Lake Swimming Ferry this year. In my spare time, I like to travel very much. I like to plan my own self-guided trip.
Grasp the opportunity, the opportunity belongs to you! If you want to live a different college life, you must explore and seize the opportunity yourself! Although participating in activities is often so busy that there is no free time, I have also gained a lot of rich experience from it.
By|Department of Water Resources Engineering and Conservation YU,PEI-YA