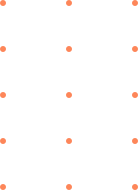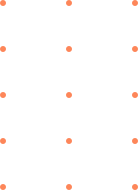 How would you describe your four years of college life after graduation?
2022.03.24
Club Experience
When I was in high school, I thought everything would be easy after I went to college. There was no fixed class eight in the morning to five in the evening, and there were no piles of exam papers and handouts. But is college really that easy? Four years of life are no longer planned, and all the time can only be managed by yourself. Compared with "relaxation", "elasticity and freedom" may be a better annotation for these four years. In the limited four years, you can learn to use time, decide what kind of life to live, what major to study, and what kind of person to become.
Things look different when viewed from different angles.
Most people think that the five major management functions "production, sales, people, development, and wealth" of the Department of Business Administration are just superficial. Thinking differently, the courses of the Department of Business Administration let me understand the items that business management should pay attention to, such as: planning and decision-making, strategy execution Wait. The class modes of business and management are more flexible. Teachers will use actual cases to teach classes. Many courses combine case discussions and project ideas to test students' teamwork ability. After you have a basic understanding of the business management system, you can choose to study a certain field in depth, combine your expertise or interests to improve your profession, and make yourself unique.
In my junior year, I participated in the "Entrepreneurer Weekend" organized by the Entrepreneurship Center. I formed interdisciplinary teams with students from various departments to think about business models, propose marketing strategies, build websites and videos, etc., and simulate company operations. Plan product proposals together and win the best team award.
In the era of information overload, what is needed is execution, not fear of setbacks or failures before trying.
In the era of diverse information on the Internet, we have inevitably developed the habit of checking evaluations for everything, such as crawling texts and course information, querying netizens' evaluations of associations, learning about the part-time job environment, internship companies, and so on. When I realized that I spent a lot of time hesitating and worrying, I realized that the opportunity had passed me by. In order to seize every opportunity, I joined two different types of clubs during my college days, namely the self-governing club and the Fengjia branch of the AIESEC International Economics and Business Administration Student Association.
The self-governing societies include various departments and student unions. The student union is composed of three major organizations, namely the administrative center, the student council and the review committee. During the two years of being the president of the department and a member of the student council, I understand that "communication", "responsibility", "crisis management", "teamwork" and so on, behind these seemingly simple words, there are many things and principles hidden. It is an attitude and ability necessary in society.
The plan cannot keep up with the change, the only constant is that the change will always exist.
I arrange the courses of each semester in advance, so that I can complete the graduation credits in the third year and be able to go abroad for exchange or internship in the fourth year. However, the epidemic has disrupted all plans, not to mention moving to other countries. All physical courses and activities have been canceled, postponed or changed to online. The affected activities also include the graduation ceremony that I am looking forward to. In 2021, we were forced to enter a new mode of life. The sudden change made me, who was the planner of the graduation ceremony and graduation ceremony of the Department of Business Administration, distressed me a lot. How to find an alternative under the epidemic prevention regulations was the top priority. Finally, we use the department website as a platform to record graduate review videos and leave our best wishes. In this year plagued by the epidemic, there are still regrets, but it also left a deep impression on everyone.
We are still students in college, which means we are still learning, making mistakes, and correcting them. First put away your prejudices, face it head-on, and try boldly! I don't regret my choice of college life, and I hope you don't either.
By|Department of Business Administration SHEN,PEI-YU