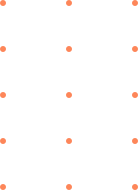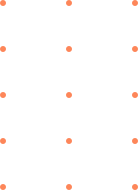 Believe in your self-abilities, in fact, you can be very different!
2022.05.04
Global Mobility
Before entering Feng Chia University, I used to be a college student with no goals, relying on my academic test scores to enter the Department of Fiber Composite Materials, but the change after admission was something I had never imagined. At the beginning, I was very interested in everything that happened in college, and participated in a lot of extracurricular activities, including the basketball team, Sanda club and the training of AFAA American fitness instructor. When I found that I had gradually forgotten my studies in various sports, I found the future direction of "doing research" with the encouragement of many teachers. The enthusiasm for doing research gave me the motivation to study for a master's degree and a doctor's degree. After obtaining a double master's degree of "Master's degree in Green Energy Technology from Feng Chia University" and "Master's degree in Socioeconomics and Technology from the Asian Development Institute, Chiang Mai Royal University, Thailand", recently He applied for the doctoral program in the Department of Chemical Science and Technology of National Taiwan University.
Since joining the Sanda club, he has continued this sport until now. Later, he represented the school in Sanda competitions, won the runner-up in the 85kg class of the National University Sanda Championships, and obtained the certificate of fitness instructor from the AFAA American Physical Fitness Association. With these experiences, he was elected as the president of Sanda in his junior year, and the original club with only more than 10 members was upgraded to 45 regular members. The following year, the Sanda club ranked third in the school at the club expo. This year, I led the Fengjia Sanda Club to participate in various domestic competitions, such as the Sanda Tsinghua Cup Group B Championship and the Sanda College Cup National Championship. "Contest", inviting schools with fighting clubs in the central region to participate. As the founder of this activity, I put all my thoughts on the management of the club. At that time, my grades were not very good, and I did not have confidence in my academic performance.
Don't feel that you are not good enough, strive for the opportunities to make yourself better.
Complete mission impossible
In the second semester of senior year, Feng Chia University cooperated with the Indonesian Manado City Government to build an experimental biogas power plant. Since biogas contains hydrogen sulfide, hydrogen sulfide will combine with water vapor to reduce the service life of the generator, so it is necessary to make desulfurization tower to remove hydrogen sulfide from the generator. I got the opportunity to use local raw materials to make a desulfurization tower for this biogas power plant. During the summer vacation from my senior year to my freshman year, I went to Manado City, Indonesia as an intern as a technical engineer through the "Learning from the Sea and Building Dreams Internship Program" investigation. We found a lot of limestone locally, and used it as raw material to make a desulfurization tower that can remove 99.8% of hydrogen sulfide. I cooperated with another classmate in the same industry and completed the task within one month, which was appreciated by the local government of Indonesia. This experience allowed me to use the ability of drawing inferences from one example, learn to find a suitable method according to local conditions, and truly solve the problem.
Earn a Master's Double Degree
After experiencing internships and competitions, I was determined to continue my master's degree and become a researcher in green energy. Not only did I get admitted to the graduate school, but I also applied Master's degree of Green energy science and technology, Feng Chia University after discussing with the professors and Master's degree of Asian Development College for Community Economy and Technology, Chiang Mai Rajabhat University, Chiang Mai, Thailand double master program.
As the first student to participate in this program, many things have to be done by myself. The outbreak of the epidemic can be said to make the whole application process even more difficult, but I still do not give up any opportunity to do research and actively cooperate with Thai students. The supervisor contacted to discuss the research direction and successfully obtained a double degree.
Before graduating from the graduate school, I had already found a job as a project leader of Libao International Co., Ltd., and applied what I had learned in the workplace to develop my ability to solve problems and improve the problem that hot melt adhesives are not easy to fit on water-repellent fabrics. Zong Zong during my studies made me realize that I really believe in my abilities as the teachers said. In fact, the students of Feng Chia University can be very different.
By|Master's Program of Green Energy Science and Technology SHEN,MIN-YAN